We are CFA & Tica Sphynx cat breeders who have a small, quality cattery in Toledo, Ohio. We have been breeding and showing CFA Registered Siamese since 1992. We have produced and shown CFAGrand Champions. Our cats have National, Regional and Grand Champion Winning Bloodlines. We got our first Sphynx kittens in 2008. We were pleasantly surprised at how similar Sphynx cats and Siamese cats are.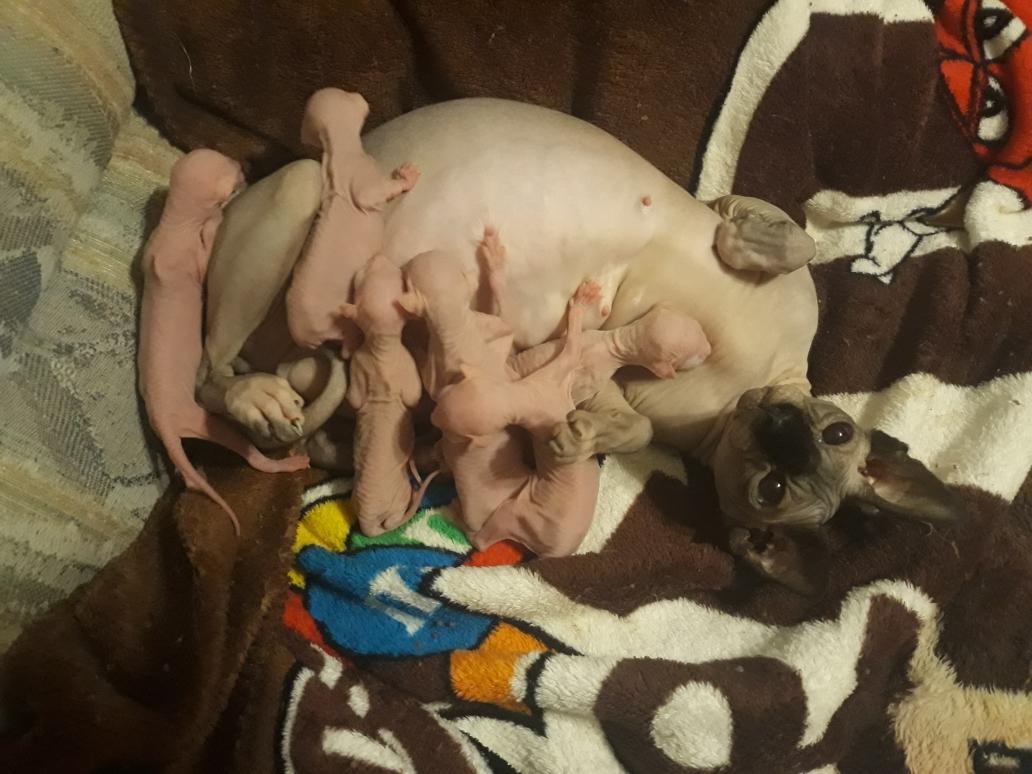 Before starting with Siamese back in 1991 I wanted to show and breed the Sphynx cats. At that time Sphynx cats were not recognized as a breed by CFA. Since I wanted to show in CFA, because of more shows locally, I decided to work with CFA Siamese cats. I have always had a deep love for the Sphynx cats. Sphynx became recognized by CFA as a breed in February 2002 and I regret waiting so long to get started with Sphynx cats.
Our Sphynx kittens are raised underfoot with our child, friends & family. All our Sphynx kittens are vaccinated and come with a written health guarantee when they go to their new homes. All pet Sphynx kittens are sold already spayed or neutered or with a strict spay-neuter agreement.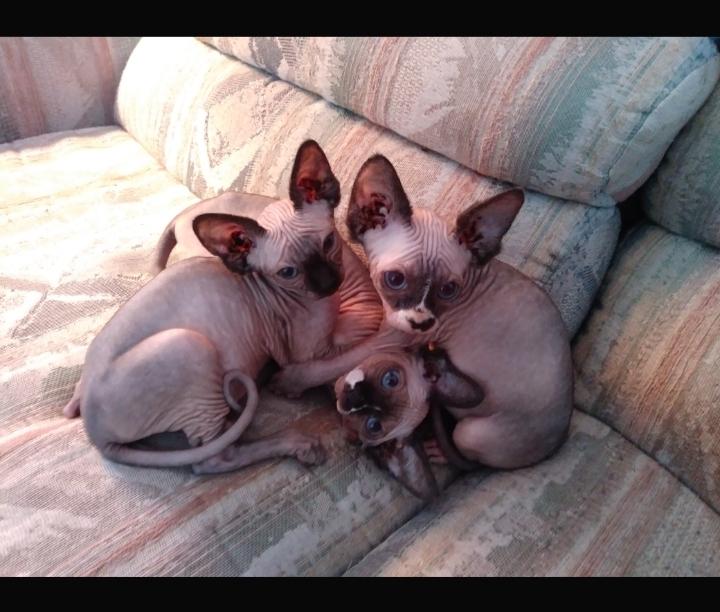 More about the Breeders: We are blessed to have our own Internet Marketing Company since 2001. We work at home and our cats are often on our laps or computer monitor while we are working. We are always at home for the births of new kittens. We do enjoy traveling, but not when we have expecting mothers or young kittens. We were in Cancun, Mexico during Hurricane Wilma (October 2005) so we have a revived appreciation for life. My husband and I have been together over 20 years and we have a son who is 19 years old. We love ALL animals!